Microsoft is one of the greatest players in the software market today, so their SharePoint-driven solutions (e.g. MS Project) can be found in many offices and business environments. Perhaps, you also use MS Project in the SharePoint environment to run and share your projects and business campaigns. However, the corporation's large market share does not necessarily prove that their server solution is greatest among SharePoint alternatives available.
Why? Because there are many software developers and vendors that offer powerful and affordable alternative solutions designed to replace SharePoint.
Document Collaboration
The first thing people should focus on when considering an alternative regards document collaboration. Microsoft's solution lets retain, manage and collaborate files and other information on server side, so it becomes easier for users to access and change their documents. Alternative offline and online packages are focus on the same functionality. For example, the online service Box.Net provides simple collaboration and SharePoint replacement solutions. Another example is CentriQS desktop software that lets keep, manage and collaborate files and documents in a centralized database.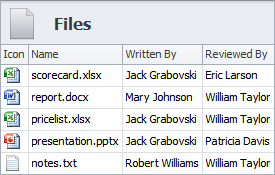 Real-time Activity Tracking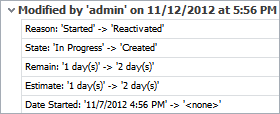 Most SharePoint alternatives provide a real-time activity tracking capability that enables users to know what activities have been recently done, what files have been uploaded or modified, who has commented one or another project, etc. Alternatives feature similar tools. For example, the online service Glasscubes.Com provides users with the details on how their items have been changed, when and by whom. As to desktop client-server packages, CentriQS software lets you keep track of changes to an entity in the database by using History records. This great alternative to SharePoint immediately notifies you of any change by desktop alerts and email messages.
ERP Implementation
Obviously, more and more businesses today begin to look at ERP implementation as an opportunity to simplify the identification, planning and allocation of their scarce resource. Some organizations prefer using SharePoint as a platform for their current ERP systems, while others try to implement alternative all-in-one packages that combine relational database server solutions. The rest consider online services. For example, Salesforce.Com is a popular online ERP management system popular among mid-sized and large companies. A great example of SharePoint alternative for small business is CentriQS that provides relational database solutions. While SharePoint is considered pretty clunky and complicated, CentriQS is rather flexible and featured.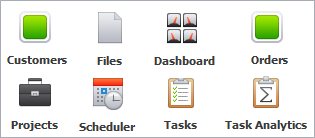 Project Management and Data Customization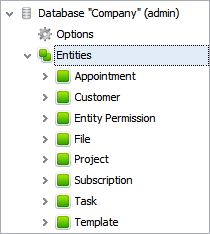 Effective project management requires companies to have a powerful system in place that could provide tools to create, save and update project, related records, files, and other data. From IT perspective, SharePoint offers a document management technology with possibility for data customization and tailoring. However, if you want to use the customization capability, you or your IT guys need to be experienced and trained in using SharePoint. Otherwise you have to pay much for external IT service or purchase a project management system that works fine in the SharePoint environment. Meanwhile, you can avoid all overhead expenses and implement an affordable project management solution with ease by using CentriQS. The basic solution of this software provides task and project management capabilities. If you want to extend these capabilities or add some new ones, CentriQS will provide you with powerful data customization functionality.
Usability and Adoption
Usability and adoption are two keys to success of a system. Most organizations would prefer a simple and easy-to-use system that could be quickly and cost-effectively adopted in the business environment. The difficulty with Microsoft SharePoint is that this system provides so many options and features, that it is more suitable for developers and experienced users. For rest people the system becomes a complicated and confusing tool that is difficult to adopt and use. On one side SharePoint is feature rich and flexible, but on the other side the number of features destroys its simplicity and usability for regular, non-tech-savvy worker.
CentriQS as SharePoint Alternative
In contrast, CentriQS is designed specifically for organizations that regard simplicity and adoption as the key criteria for selecting an enterprise-wide system for business management. The goal is to provide users with a flexible yet easy-to-use solution to address specific pain points that businesses experience every day. Employees get easy access to the database (documents, projects, inventories, schedules, reports, etc.), and a consistent and reliable method of user permissions enables data protection. CentriQS does not require additional software to be installed on the server, it is easily deployed and maintained, and system administrators can quickly adopt the solution in the business environment.
Maintenance and Governance
SharePoint is great for business environments yet it is not a full business content management system (BCMS). Companies have to deploy Microsoft's solution alongside advanced BCMSs. They need to invest more in maintenance and governance of both systems. Meanwhile, many experts point out that without proper maintenance and governance MS SharePoint will fail soon after it has been deployed in server environment. So the question here is, whether you are ready to spend considerable investments in maintaining and administrating SharePoint and also deploying a full BCMS. Or perhaps you would go for another solution that's less expensive? Anyway, it is all up to you to decide...