According to IDC's research data, SAP, Oracle, Microsoft, IBM and Symantec were the top 5 ERP vendors last year, based on their revenue growth. SAP vs Oracle demonstrated the highest revenue increases, as compared to the other three software providers. And today both corporations remain the top leaders in the ERP marketplace. Let's find out what makes Oracle and SAP differ from each other.
Oracle vs SAP by Marketing Strategy
One of the most evident signs to differentiate between SAP vs Oracle is how each corporation positions itself in the marketplace. SAP has been in the ERP side since its early days, and today ERP software continues to be the primary orientation of the giant. Oracle morphed from a relational database developer into a complex enterprise application provider by acquiring smaller software companies (such as Siebel Systems, JD Edwards, BEA, PeopleSoft, etc.). A few years ago the company even moved into the hardware market by purchasing Sun Microsystems.
Oracle Takes Aggressive Action, SAP Looks over Time
Strategists at Oracle try to transform the market situation by using an aggressive, industry-specific strategy. The key focus is that Oracle increases its market share through providing a wide range of products - from servers and storage through database management and middleware to CRM and business intelligence applications.
Meanwhile, SAP acts in a different way. They look over time by conducting numerous market surveys and analyzing the needs of their customers and prospects. A large component of their marketing strategy is first to understand what's wrong with Oracle's products and then to win over Oracle's customers by offering them customized middleware, relational database systems (Sybase) and in-memory computing platforms (HANA).
SAP targets some of its applications specifically at small and midsized businesses. Such lines of software as Business One, Business ByDesign and Business All-in-One are truly popular in the SME side. Oracle doesn't offer specific mid-market products (except for its manufacturing-focused JD Edwards ERP solution). Still Oracle has a good chance to win over mid-market customers through its multiple partners as well as acquisitions.
Ownership Cost vs License Cost
Analysts from Nucleus Research have conducted a huge costly survey last year to compare Oracle vs SAP by prices. They've reported that on the average Oracle's total cost of ownership (incl. consulting and resource costs) is 46% lower than SAP's, while the software license costs are comparable. The findings of this report lets conclude that in context of prices Oracle has more chances to win over potential customers because of its lower ownership cost, while SAP's consulting costs are almost twice higher.
Brand Name Recognition
SAP is regarded more often than Oracle (and MS Dynamics) as a true ERP system during software selection cycles. Due to SAP's market share and high brand name recognition, businesses put SAP's ERP at the top of their short lists. Oracle is often considered a number two item (SAP's 35% versus Oracle's 17%). However, when it comes to actual testing and deploying SAP doesn't show so high rates, and this is the place where Oracle takes the lead. Also there are other small business erp software in the market and more an more people search for SAP alternative or Oracle alternative.
SAP vs Oracle by Functionality
At first glance, it seems that comparing both systems by their functionality is challenging because they provide a great deal of tools and features that simplify and improve enterprise resource planning. Nevertheless, if to look at the core competency of each solution you will see that there is a sufficient difference between SAP and Oracle. Here're some of the aspects.
Real-Time Tracking and Data Management
SAP provides an original ERP software suite that enables real-time tracking and management of finance, HR, accounting, procurement, sales and other ERP essentials. Oracle is an object relational database management system that is best for data management and is possible to implement for ERP purposes. At the same time, both systems feature powerful integration capabilities and can be integrated even with each other. Data integration in CentriQS is supported as well - you can use API to integrate CentriQS database with existing systems in your organization. CentriQS is an on-premise software solution that can be used for ERP purposes.
Affordable Customization
Many businesses complain that SAP is extremely hard to customize and tailor without external consulting and assistance. You need to involve a lot of IT specialists or pay SAP support personnel to make the system work for your specific needs.
Quite the contrary, Oracle has developed a pluggable architecture that uses open industry standards. It is a great advantage that makes it relatively easy for organizations to integrate and customize this architecture. Even a small company can deploy and tailor Oracle at an affordable price.
CentriQS follows a similar customization approach. Even better - the software lets customize and configure its database to specific user needs with less cost than Oracle. Any experienced user in your company can tailor the database to your needs.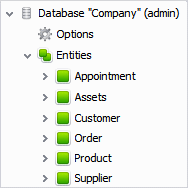 Time to Implement
The same analysts from Nucleaus have reported that Oracle is much shorter to implement than SAP. They've provided these figures: an average of 51 man hour is required to deploy Oracle software suites versus 93 for SAP. According to these stats, Oracle's time-to-implement cycle is almost twice shorter! Probably, one of the top reasons why SAP applications take so much time to implement is that SAP requires external consulting and assistance - the analysts reported. It's worth saying that Microsoft Dynamics takes the lead over its both competitors - on the average the ERP solution is implemented in 45 man hour. At the same time, CentriQS beats the completion - you can implement this software even shorter than Microsoft's ERP suite! It will take about 20-25 man hours.
Trial Download
Giving ERP software a try is a great way to check on it and see if it works for your business the way just as you wish. Oracle as well as CentriQS shares this idea. You can download a 30-day free trial version of Oracle ERP. But be ready to fill in a huge registration form where you need to enter personal information (Name, Email, Phone Number, etc.) and company information (Name, Address, ZIP, etc.). When you download CentriQS's full-featured trial version, all you need is to enter your name and email.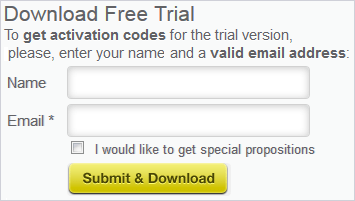 SAP has another view on this point. It's not possible to get a free trial download link to SAP ERP. You need to get a valid OSS ID (a kind of code), contact the support team and request an IDES version for training and learning purposes. Perhaps, this approach is fine for SAP ERP only because this system is sophisticated and highly demandable.