SAP, one of the leaders in the enterprise software market, provides a suite of integrated business applications that help large and midsize organizations implement their corporate and IT strategies with services-enabled technology. SAP also provides comprehensive business process support, data reporting, and analytics for almost any industry, including manufacturing, transportation, retail, wholesale distribution, and more. Nevertheless, for many companies (especially for small businesses) SAP remains a sophisticated and expensive solution, and hence those organizations look for SAP alternatives which provide similar features.
Basic Functionality for ERP
SAP has been known as an original developer of ERP systems for business since its foundation. For more than 20 years this company with the headquarters in Germany has been providing solutions and best practices of enterprise resource planning, and hence no wonder that today the developer can determine what basic functionality for ERP means.
SAP ERP includes the following key functionality:
Creating value through integrating all processes across an enterprise
One-source data and integration
Data security
Remote access
Many alternatives to SAP can meet these claims and let organizations implement an effective ERP system. Examples of open source SAP alternatives are Compiere, Openbravo, OpenERP, xTuple ERP. However, any open source software has a number of disadvantages (ex.: lack of reliability, no qualified support, poor compatibility, no guarantee of regular updates, redistribution by multiple users) that can even break your business.
Unlike open source applications, commercial software provides more reliable and effective solutions. A great example is CentriQS. This program meets the basic requirements for ERP functionality, plus it can be tailored to specific business needs. CentriQS is best for small companies that need a cost-effective software solution to plan and manage their business resources.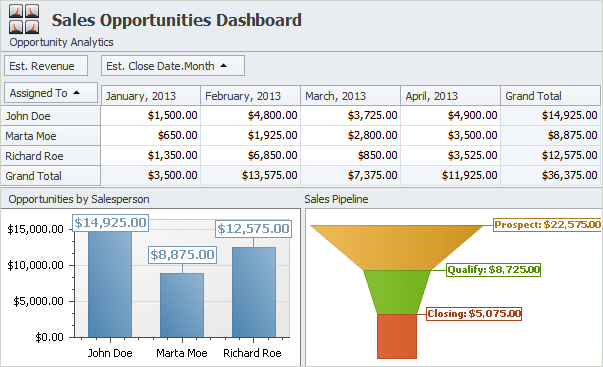 SAP User Experience
Many organizations reported that SAP user experience wasn't something what they expected. Many users who tried SAP Business Suite said that although it's a flexible and complex solution they experienced some difficulty or confusion with the interface and navigation and that is the main reason for searching for SAP replacement.
Lack of simplicity in use causes the need for extra cost and time on training. So if you're looking at SAP Business Suite, first figure out how your personnel work with this ERP solution and whether they experience some trouble with the user interface. Also be ready to invest extra resources in employee training and adaptation.
Meanwhile, there are ERP software solutions that have user-friendly interface. Perfect example is CentriQS. This SAP alternative provides a collaborative platform for full-cycle business management, including such essentials as Sales, Accounting, CRM, HR, project management, job scheduling, and more. CentriQS has a user-friendly interface to allow users to easily navigate through its database, find necessary information, use filters to focus on needed data, customize layouts, and more. By using CentriQS's application menu you can access any entity in the database in a few mouse clicks.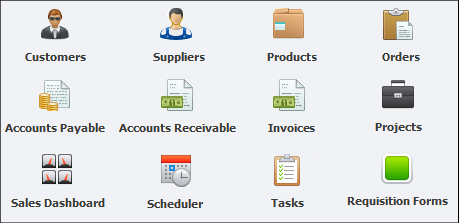 Time-to-Implement
Time-to-implement follows from user experience as well as technical requirements. If your personnel need more time to learn SAP software, you need to consider this training period and hence extend the time-to-implement. Additionally, SAP is a rather sophisticated product which requires robust technical support and IT capabilities.
So taking into account these constraints, an average time to implement SAP ERP solution is 93 man-hours (according to Nucleus Research, nucleusresearch.com). And one of the key reasons why SAP takes so much time to implement is that it requires consulting. Most small organizations can't implement the solution by using their own IT resources. External assistant is required to make SAP best work.
At the same time, many alternatives to SAP have shorter time-to-implement cycles. For example: MS Dynamics takes about 45 man-hours. And CentriQS, another SAP alternative, can beat the competition - it can be implemented even shorter than Microsoft's ERP solution.
Oracle and SAP Alternative
As Nucleus Research reports, at the beginning of the current year Oracle and SAP are two leading companies in the ERP software market. Both giants put Microsoft and IBM behind and continue strengthening their positions. Both compete with each other and provide alternative solutions.
Oracle as SAP replacement implements a very aggressive strategy in the sales process - the company provides a big choice of business packages, including storage, servers, database management, CRM solutions, business intelligence applications. Almost any business can find a worthy solution among Oracle's offerings. The crucial question, however, is about the cost for licenses and integration - not every organization can afford Oracle implementation.
SAP chooses another way to go. The company focuses on conducting market surveys and analyses to understand what their customers want and then to optimize its business applications accordingly. Examples are Sybase relational database system and HANA in-memory computing platform.
In spite of both Oracle's aggressive sales strategy and SAP's intelligent marketing, alternative solutions have something to offer to prospective customers. In particular, CentriQS is provided with great support service as well as powerful functionality to match the need of the most demanding businesses. This SAP alternative works fine in almost any business environment due to its database customization capabilities. You can tailor CentriQS's database to your specific needs and make it work for your business. Unlike SAP and Oracle which require hiring external consultants, CentriQS is easier to customize and configure - you don't need to be an IT geek to set everything up.