CRM systems are widely used in business to target and retain the best mix of customers. Salesforce.com is one of the most popular cloud-based CRM solutions in the market. It is implemented mostly in mid-size and large companies that can afford sound investments in deployment, maintenance and customization. However, small businesses cannot spend a significant amount of monetary resources, so they prefer looking for a Salesforce alternative that is affordable, easy-to-use and featured. Fortunately, in the market today you can find a lot of great CRM solutions that successfully compete with Salesforce.com, for example CentriQS.
Learn how to use CentriQS for
Managing Customers & Sales
CRM and Sales Tracking Made Simple
CRM involves a number of activities to indentify, target, acquire and retain customers and prospects. Sales tracking appears to be a standalone activity that intends to closely follow each customer and determine the efficiency of the CRM activities. If you successfully carry out both sets of activities, your business gains a competitive edge and higher revenue.
However, in practice CRM and sales tracking are complicated enough and require use of database management software to keep and manage business data. Cloud-based service of Salesforce.com makes it possible to deal with larger pools of data. Some Salesforce alternatives (OpenCRM, Zoho, Oracle CRM) also use cloud computing technology to enable their users to connect to a centralized database and manipulate sales data in real time.
CentriQS offers a Salesforce alternative solution. CentriQS database can be created in MS SQL Server and accessed by local and remote users. You keep your database on your local server, your salespeople can access it over LAN/Internet, and all of your CRM and sales records will be securely retained. In the database you can create and manage client profiles, purchase orders, account history, payment status, client issues, etc. CentriQS lets you analyze and track your sales by using powerful analytic reports. The software makes it simple for small businesses to manage customer relationships and track sales with inexpensive and reliable database management system.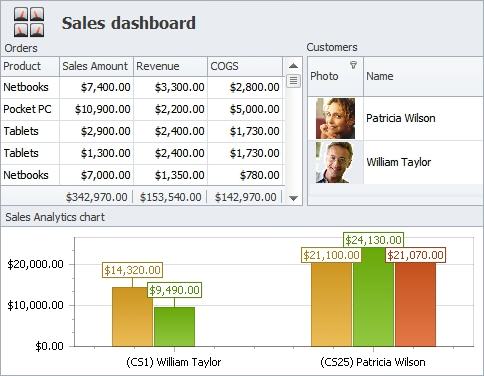 Easy and Affordable Database Customization
A CRM system isn't worth much unless it has an easy and affordable database customization capability. Salesforce.com customers are enabled to build custom databases for their specific needs. The service uses the Force.com cloud computing platform which is the fastest yet expensive way for database development and configuration. Force.com offers a wealth of customization capabilities in the cloud but rather with prices unaffordable for small businesses.
With help of CentriQS you can tailor and configure your small business database with less cost and less hassle. This software features Configurator that lets you add custom entities, properties, workflows and other items to the database. Configurator lists all default and custom entities and their related items in a tree-like view, so it will be easy for you to understand how your database is organized and what items to add or re-design. You don't have to be good at programming and database administration to customize and tailor your database, so you can save much money, which might be spent on custom programming service in case you tried another Salesforce alternative solution.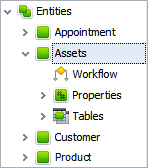 Own Your Business Data
Since the development of online CRM systems and solutions, business organizations have begun to keep their private data on remote servers. This tendency remains current today, and many of those organizations continue dealing with Salesforce.com to manage their sales, customers and activities. Meanwhile, the rest of the businesses decide on alternative solutions that let store and retain their data locally, because these companies want to own their business data.
On-premise CRM deployment as a Salesforce Alternative
Although Salesforce.com is one of the leaders in the cloud CRM market, it doesn't mean that this system is the right choice for every business. Organizations looking for Salesforce.com alternative solutions would apparently prefer on-premise CRM that could offer deployment flexibility which Salesforce.com would never match.
If you haven't yet begun to use Salesforce.com in your business, eventually you can try to find an on-premise CRM solution, for example CentriQS, that allows you to keep and own your business data on your servers. However, if you already use Salsefoece.com but still look at other CRM software opportunities, you should consider that you effort would be challenging and result in an increase in cost and time, a learning curve for your personnel, and difficulty in user adoption. If you aren't ready to meet this challenge, it is better to stay connected with Salesfroce.com.