FileMaker is one of the most popular relational database management software solutions. This product is available in several different yet related packages, and this differentiation makes it possible for organizations to get the software of their choice. The packages allow creating databases for managing complex data in business environments. Meanwhile, some FileMaker alternatives (incl. MS Access, CentriQS, Oracle) provide capabilities similar to the features available in the packages. Let's learn more about database management systems alternative to FileMaker solution and how they struggle against their competitor.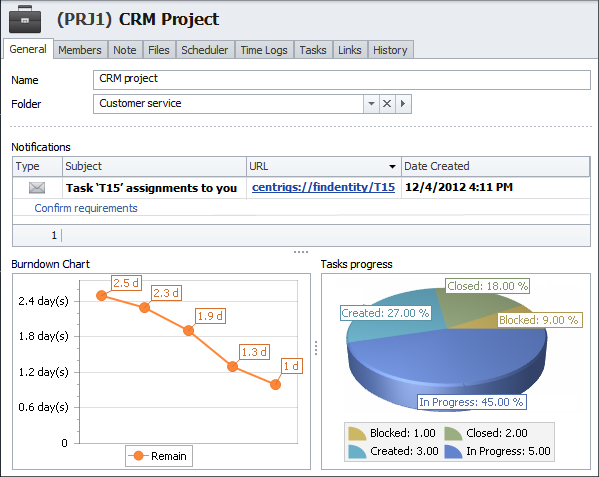 FileMaker Smaller Database Solution
Companies need to deploy one or another DBMS for retaining and managing business data, and which solution to choose will depend on individual requirements and business needs. If you had little database experience and needed to keep your business data (docs, schedules, projects, agendas, etc.) in a simple yet customizable database, you'd probably choose FileMaker or its alternatives in the same niche. FileMaker Pro is ideal for small database solutions to organize and manage data flows in small companies. And most likely you wouldn't switch to high-transaction business packages (such as Oracle, Microsoft SQL Server) for heavier database needs.
MS Access as FileMaker Alternative
MS Access is a popular DBMS among Windows users and is one of the strongest competitors to FileMaker. It is a big question for companies what solution to choose, when they want to find a database management system for their business. Below you can view some comparison criteria that can help you understand little more about both packages and their capabilities. Please note that it is a small comparison that doesn't cover all features of the products. If you want to make the right choice and get the software that addresses your business needs at most, ideally you should run tests of each product in your business environment.
Data Manipulation and Viewing
Users love programs that let get more results in fewer actions, especially if most of the actions are simple and automated. FileMaker lets automatically create spreadsheets, lists, forms and other views for manipulating information in the database. MS Access requires each view to be created and designed manually, usually after the database is customized and configured by experts.
Full Feature Set
Both programs are dependent on their server solutions - SharePoint and FileMaker Server - so companies have to purchase server package regardless of what solution they decide on.
Reporting
FileMaker allows using drag'n'drop tools to create customized reports. Users can quickly and easily build chart components and share their graph reports with others. MS Access offers wizards for simple reports; advanced report building requires appropriate knowledge and expertise.
Data Customization
FileMaker provides users with multiple toolbars that let modify fields, layouts, menus and views in several clicks. In Microsoft's solution high-level customization of data makes it possible to customize and configure the database according to the needs of more demanding users. Meanwhile, extensive customization requires knowledge in VBA.
Platform Compatibility
Originally, FileMaker was developed for Apple solutions and it became available for Windows users later on. Today FileMaker is a cross-platform package compatible with iOS (incl. iPad, iPhone), Windows, and Mac. Access runs on Windows only.
Active Directory Authentication
Management of users and user groups involves a great portion of network administration. In Windows environments the Active Directory service provides data security and integrity by user logon authentication. It is a great advantage for a database management system if it supports user authentication through Active Directory (AD). The advantage is that administrators have no need to create user accounts and groups in a DBMS, but they can "import" existing Windows accounts into the database. Then users can log in the database through their Windows accounts.

Most likely, larger organizations that use FileMaker Pro will wish to connect this package to Windows Active Directory, however doing so requires FileMaker Server. Thereby, those organizations have to invest additional monetary resources (about $3,000.00 USD) in the Server product, so the overall package will be more expensive. Meanwhile, some of the FileMaker alternatives are much affordable - they're available as all-in-one products that combine all the features and capabilities required for database management and AD user authentication. In particular, CentriQS is provided as a single client-server package that supports Active Directory user authentication. The software lets add domain users and user groups in the database.
Longer Learning Curve
Due to the fact that FileMaker is considered by users as robust and difficult to learn, many companies prefer looking at other packages that are simpler to learn and accommodate. According to one of the surveys conducted at cpmag.com, almost 80% of all respondents said that their personnel had to spend a lot of time on learning how to best use FileMaker Pro, even though the employees had prior experience in using similar alternative solutions, such as desktop MS Access and cross-platform Kexi.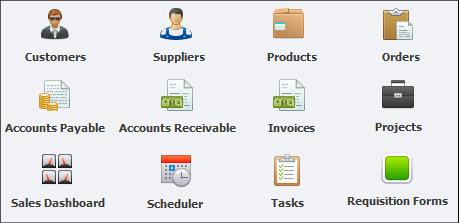 This survey confirms that for a typical business organization the learning curve for FileMaker Pro will be longer, while FileMaker alternative solutions will require less time and effort and thereby will be more adaptable and usable for personnel. For example, CentriQS has a user-friendly interface with simple navigation tools that lets users easily move from view to view. This business management software package requires less time for learning.