Sage Group plc has been operated in the enterprise software market for more than three decades. For this impressively long period the company has amassed and retained about 5 million customers in more than 150 countries to become one of the largest CRM software companies in the world. However, such giants as Microsoft, SAP, SalesForce.com and Oracle create formidable competition and business risks which threaten Sage's business operations in the market. Moreover, small CRM software vendors provide Sage alternatives which are as featured as cost-effective.
Learn how to use CentriQS for
Managing Customers & Sales
Sage provides two CRM options for businesses: cloud-based solution on-premises software application. For the last several years, the cloud-based solution has been demonstrating impressive growth caused mainly by increased interest of businesses in cloud technology - as experts from CRMSearch.com reported. Sage alternatives in the cloud provided by MS Dynamics, Oracle and SAP have also shown almost the same growth.
Sage's on-premises software application wasn't so successful. Although the application comes up with extensive sales management and CRM features, the last several years have demonstrated evident reduction in sales. The most probable cause for this reduction is growing interest in SaaS solutions. Many large and midsize companies are looking at SaaS software delivery model as a great way to reduce consumption of their IT resources and reach cost-effectiveness. Meanwhile, small businesses continue to use the on-premises software as well as Sage alternative, such as CentriQS.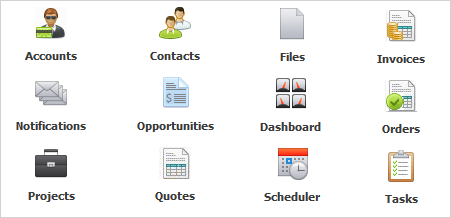 Sage CRM Strengths and Weaknesses
A convenient way to estimate competitive positioning of Sage CRM application in the market is to highlight its strengths and weaknesses. For many businesses the application has been known for its reliability and business process support. However, some customers claim about too many features they would never use as well as high license costs. For those customers Sage alternative seems to be a better choice and they often switch to such solutions as SalesLogix, MS Dynamics, Oracle CRM or CentriQS.
Strengths
Low risk and short time-to-implement
Information from within the application and integrated ERP systems can be displayed in real time through dashboards
Businesses are provided with both hosted and on-premises deployment models, plus users can easily migrate from one model to the other
The ability to easily turn a lead into an opportunity and then into a quote and a sale order, which is very helpful for sales personnel
Weaknesses
Sage CRM solution has a specific user interface that may require inexperienced users to invest a considerable amount of their time in understanding and learning
Comparing to some alternatives, Sage offers narrow feature sets for marketing and sales support, which limits the application and make it less attractive for businesses requiring more extensive functionality.
Sage uses a single data center in Dublin to manage its cloud, which inherits risk of downtime. Meanwhile, most SaaS vendors use multiple data centers to minimize disaster or business interruption.
Sage CRM cloud-based solution supports only one browser - Internet Explorer.
Sage Customization
Sage CRM cloud-based (on demand) solution provides several customization options for customers to let them tailor their user interface. Particularly, you can use My User Preferences, My CRM configuration, Team CRM configuration and presentation layer themes to make little customization to personal preferences or company branding. Only the on-promises software allows for more customization options (the so-called "Component Manager") - you can add new objects, add scripts, make custom fields, specify table level scripts, and more. However, such customization can be done by Sage business partner channel.
For comparison, CentriQS software offers its own database configuration tool that allows you to set up and customize your database to your specific business needs. The greatest advantages are flexibility and affordability. CentriQS customization is flexibly because you can tailor your database with many options, such as custom entities, properties, tables, workflows, OLAP cube rules, expressions and enums. It is adorable since you don't need to hire external consultants - you can make customization in CentriQS Configurator with simple mouse clicks and without coding or special programming skill.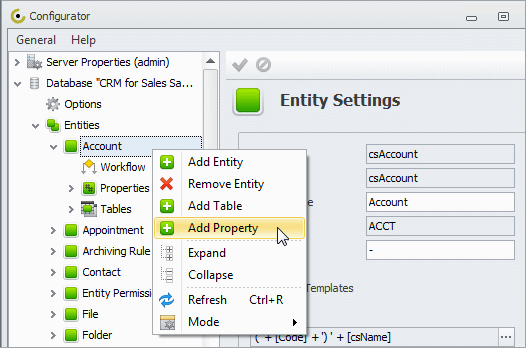 Why You Would Look for Sage Alternatives
Sage CRM on demand is easy to use and quick to implement. Businesses get to a fully provisioned environment, so beginning their activity is just a matter of days. On the other hand, weak customization doesn't allow online users to completely tailor the solution to their needs.
The on-premises software application could be a way to solve this issue, however, if you choose this option - be ready to invest extra money in third-party consulting and training.
If you own a small business, investing considerable amounts in Sage CRM customization won't be a great idea for you. You would rather go and find Sage alternatives that could offer cost-effective customization and simplicity of use. And CentriQS should be included in your shortlist. Try this CRM software within 30 days for free, test the sales management functionality, customize your database, and make sure CentriQS is worth your investment.