To hide non-working hours from the Scheduler view
1. Click Application Menu, click Options, and then, in the Options dialog box, on the Scheduler tab, select the Show Working Time Only check box.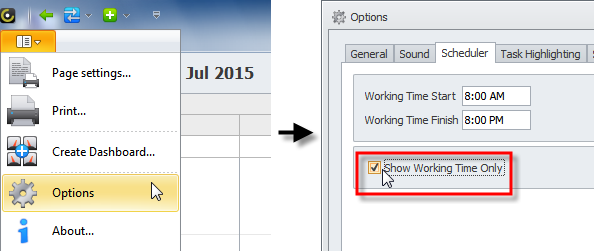 2. Enter start and finish time in the Working Time Start and Working Time Finish boxes to display the appropriate time frame on the time ruler of the Scheduler view.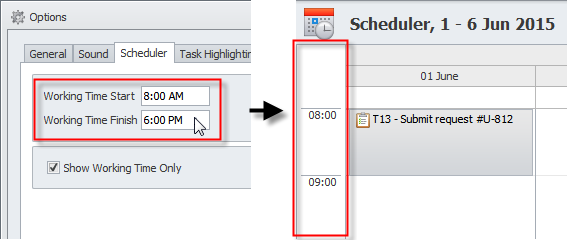 Tip You can also click Workweek View on the ribbon to show 5-day workweek in the Scheduler view.