When you import data from VIP Task Manager to CentriQS, you need to indicate the full path of VIP Task Manager database.

To find out the path, do the following on your server computer

1. Click Start, click All Programs, click VIP Quality Software, click VIP Task Manager (Professional or Standard), and then click Database Manager.

2. Click the Databases tab, click required database, and then click Edit.


3. Select the full path in the Database path box, right-click the selection, and then click Copy in the shortcut menu.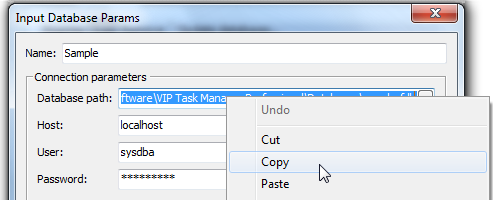 4. Paste the copied full path into the Database Path box of the VIP Task Manager Database Import Wizard.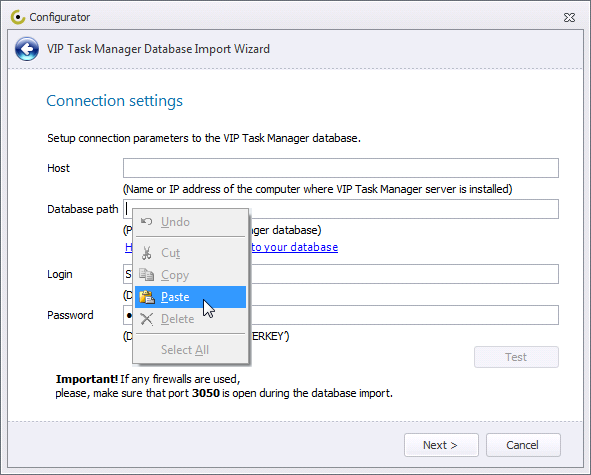 Note If VIP Task Manager Database Import Wizard is open on a different computer, you can save the full path in a .txt file to a shared folder.