To set up mail settings

To use SMTP mail server for sending emails, click SMTP mail server and enter required settings.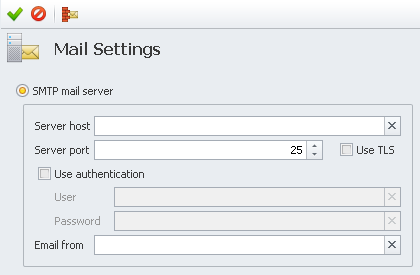 Tip If you don't know your company SMTP mail server settings, you can use Google SMTP mail server settings with your Gmail username and password.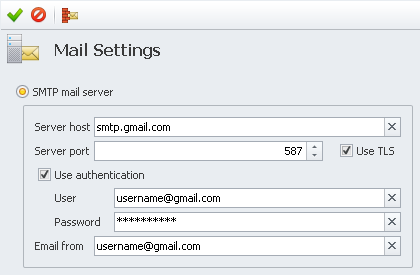 To use MS Exchange Server for sending emails, click Microsoft Exchange Server, click required version of Microsoft Exchange Server, type email and password, and click Autodiscover.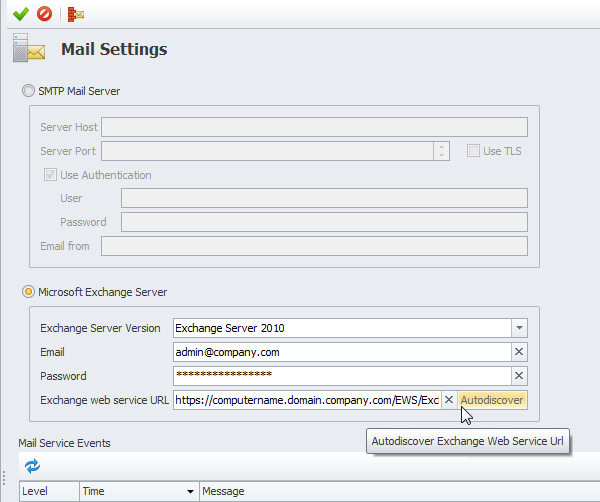 Note If Exchange Web Service URL cannot be found, you need to type it.
Tip You can send test message to check if the mail settings you have entered are correct.

Important! If you don't plan to enter any mail settings, you should deactivate default subscriptions delivered by email, otherwise mail agent will constantly try to send notifications by email addresses which are entered in users' profiles.